Fell Foot Wood

Events

Welcome to Fell Foot Wood Events in 2021

We made groundwork improvements around the Pancosmodrome in 2011 and took down and replaced the stage structure with a barn/stage structure that offers warmth and comfort to fellow pancosmologists at our events. This provides more appealing space to alternative music fans who are not fundamentally "wild campers" who can now visit our venue without having to be too concerned about the weather. Further outdoor cover was added in 2014 by a canopy that provides more shelter alongside the stage area.
If you haven't been to our previous events and do not know the site then we would like you to know that
Fell Foot Wood is a working wood where appropriate social and cultural activities are encouraged as part of the management of the woodland.
When you come to camp at an outdoor event here in the wood then you need to be prepared for uneven ground, wear sensible footwear and clothing, bring a torch , keep to the tracks for safety and keep within your senses.
2018. We also need to advise you that we are not a provider of water for consumer use. YOU MUST BRING YOUR OWN WATER FOR ALL PURPOSES.
Woodlands in the Lake District are often on steep undulating ground which is unsuitable for agriculture and Fell Foot Wood is on many different levels with craggy areas which add to the appeal but also require care when walking and travelling along the firm narrow tracks.
All of our events restrict the numbers or do not permit children. There are obvious hazards in wooded terrain that people who attend family-friendly festivals may not be familiar with and it is more challenging to exercise careful parental supervision. Our events are not aimed at the development of survival skills or as an "outdoor adventure" experience.
Please note that we participate in the WeirdoWatch scheme and reserve the right to refuse admission to any person who does not conform to our standards of normality.
2021 Events
All events are subject to the Goverment Roadmap
1-4 May Space to Emerge. Shamanic retreat POSTPONED TO 2022
21/22 May In A Nutshell 2021
28-30th May Private camping event
18/19th June Rapacious Corvidity 2021
facebook event page skiddle ticket link
26/27th June Private Camping event
2-4th July Legions ov Darkness Festival-2021 POSTPONED TO 2022
17/18th July We are all Trees (provisional)
24-25th July B-Witch (provisional)
13-15th August (British Naturism) Woodland Weekend
20/22nd august Gathering in the Woods (provisional)
27-30th August Creating Joy. Under review
17/18th September Hazellous Lustre.

UPCOMING EVENTS.
In A Nutshell 2021 21/22nd May.
facebook link
skiddle event link

facebook event link
skiddle ticket link

PREVIOUS EVENTS.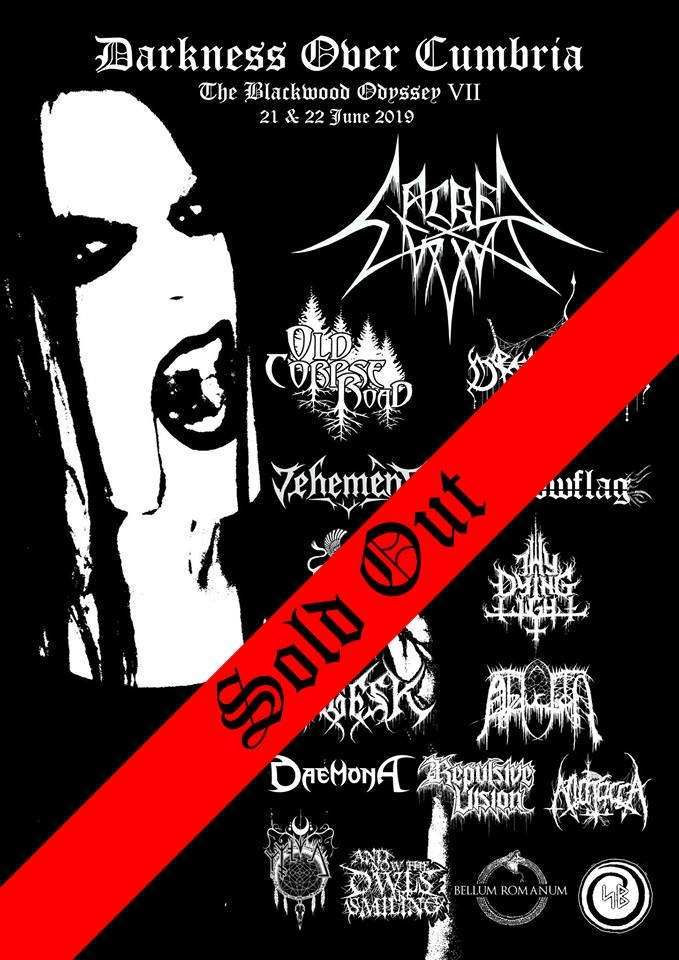 Event page
Community page https://www.facebook.com/TheBlackwoodGathering?fref=ts